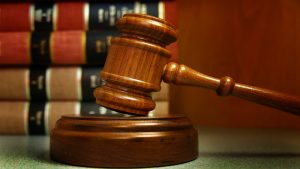 The first step in finding a good family attorney in Meridian is the interview process. It is recommended you speak with at least three different attorneys before deciding which one you want to work with. When you speak with an attorney, be very clear about what you are looking for. Otherwise, you will waste a lot of time talking to lawyers that can't help you.
With that being said, here are three things you should keep in mind when looking for a family attorney in Meridian.
Do They Have a Good Personality?
Yes, personality matters when it comes to your attorney. You need an attorney that has a personality that you mesh with. It doesn't matter if you have the best attorney in the state, if the two of you bump heads all the time it will not be a pleasant experience.
How Do They Communicate?
You want an attorney who will respond promptly to your questions and concerns. During the interview process, be sure to ask each attorney how you would contact them, and how long does it usually takes them to respond. When an attorney takes too long to respond it leads to frustration and aggravation. Choose a lawyer who is committed to responding to you within a 48-hour window.
Do They Fit Your Budget?
Attorneys are free. You will have to pay to have one represent you and your family in court. All fees and costs should therefore be discussed upfront. Set your budget before you go and discuss it with the potential attorney. No need to waste time speaking with an attorney who doesn't fit within your budget.