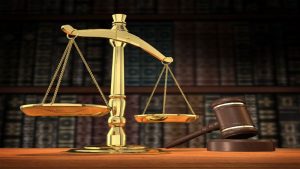 After you have been in an accident, you may be stressed out and overwhelmed by the many things that follow shortly after. You may be treated for injuries while dealing with insurance providers, answering police questions, and handling the shock of the accident itself. Remembering to do a few simple things can put you in a better position down the line, especially if you have Oakland personal injury lawyers on your side.
Seek Witnesses
If you have been in an accident, having witnesses who can corroborate what happened can be invaluable when building your injury claim. Witnesses can give their take on the events leading to the accident, how it happened, who is involved, what conditions were in place, and what took place after the accident. Essentially, a witness can support your version of the events and show that the other person was at fault. You or another trusted person should gather information from any available witnesses after the accident, including their name and contact information.
Injury Documentation
When you have been injured in an accident, you must make sure your injuries are documented properly. You need to visit a medical facility and have your injuries noted for your medical records. You can also do your documentation by taking photos of bruises, cuts, scraps, and swollen body parts. Take photos of any casts, braces, stitches, or other items put in place to help the injuries heal.
Hold on to Everything
After an accident, you will begin getting paperwork from all sorts of sources. You want to keep every bit of it. Organize this and your documentation, so it's easy to find later. This includes insurance information, medical records, witness information, police reports, and notes from your Oakland personal injury lawyers. You can additionally make a journal to keep track of your injuries and how they affect you over time.
Contact Professional Help
You can't do everything on your own following an injury, and you don't have to do so. An attorney can help you get the compensation you deserve. Insurance companies deal with situations like yours on a daily basis and know the appropriate actions to take regarding what to ask, what to say, and what to document.
If you have been injured in a car accident or other personal injury accident, follow  Bracamontes & Vlasak, P.C and we can provide you with the assistance you need.