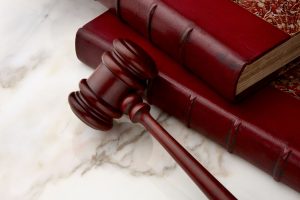 Parking lot collisions sometimes occur when people fail to pay attention to their surroundings. When a legal claim arises from such actions, it's crucial to understand who's responsible and determine your potential for recovery. Here, you'll learn more about parking lot accidents and how a lawyer in Rockford can help.
What Causes Parking Lot Accidents?
One of the easiest ways to end up in an accident is to get distracted. Passengers, children, phones, and radios are some of the most common causes of distraction. However, some accidents are due to distraction on another driver or a pedestrian's part. We all have a duty to pay attention to our surroundings and keep one another safe.
Who Had the Right of Way?
When determining fault for an accident, right of way is an important consideration. Congestion happens when drivers are unaware of (or refuse to give up) the right of way. Thoroughfare lanes typically have the right of way, and exiting vehicles must always yield to pedestrians and others.
Parking Lot Accident Injuries
A primary reason to pursue a legal claim is because of the injuries suffered in a collision. Even at low speeds, drivers can cause serious injury to others. Most injuries aren't serious, but some are, and can include fractures, whiplash, concussions, and contusions. If a driver hits a pedestrian, the chances of a serious or fatal injury increase.
Parking Lot Claims
Once you know who caused the accident, you can initiate a claim for damages. Though most accidents are caused when someone violates the right of way, in some instances, plaintiffs are partially responsible. When liability is unclear, a plaintiff may need help from an auto accident lawyer in Rockford so they can recover the most damages.
Call an Attorney Today
Legal advice is crucial in demonstrating another party's fault for a parking lot accident. When liability is clear-cut, it's easier to recover damages. Call American Law Firm, P.C. to request a consultation or visit TheAmericanLawFirm.com for more details.