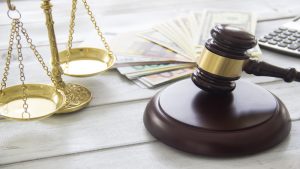 Social Security disability benefits are there to help people in need. Unfortunately, these benefits are often very difficult to get, and even if you technically qualify for these benefits, it's not uncommon for your application to be denied.
In some cases, the denial is justified but in other cases, there may be cause to fight the rejection of your Social Security disability application. In these cases, you can try to handle it on your own. However, be prepared for a great deal of bureaucratic red tape and frustration. Your best option, especially if you feel you have a strong case, is to contact a Knoxville Social Security Disability Attorney.
As it's likely that you've probably never had to contact a Knoxville Social Security Disability Attorney, here are a few things that will need to be aware of when finding an attorney to represent you in this matter. The first thing is that you will have to have an initial consultation with either the attorney or one of the attorney's staff. In this consultation, the attorney or the staff member will get as much information from you about your particular case and assess it's the probability of success. These professionals are trained to spot cases that have a high probability of winning.
If your case is deemed to have a high chance of success, the next step is to have a meeting with the attorney. In this meeting, the attorney will gather all pertinent information and you will also be required to sign a medical privacy release form. What this allows the attorney to do is to gather all your medical information and medical records under your claim for Social Security disability.
Without this form, the attorney will have no legal right to obtain your medical records. Once the attorney has received all these records, they will be submitted to the Social Security Department along with an appeal concerning your rejected claim.
You may be counting on Social Security disability to pay your bills and make ends meet. Simply because your claim was denied doesn't necessarily mean you're not entitled to these benefits. In many cases, you'll need the help of an experienced attorney to handle the appeal of your claim and to get you the benefits that you not only need but the benefits that you deserve.
Contact Drozdowski & Rabin PLLC to schedule your consultation.