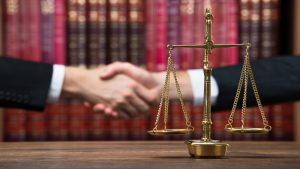 The law of personal injury is widely varied. It almost always involves the law of negligence which must be proved by a preponderance of the evidence. What that means is that the claimant's version of events is determined to be more likely true than not true. Here are some examples of some of the more typical types of personal injury cases:
Motor vehicle crashes.

Slip-and-falls and trip-and-falls.

Construction accidents.

Product liability.

Nursing home negligence and a abuse.

Medical malpractice.

Wrongful death.
All of these types of accidents involve the law of negligence, and proving that is no easy matter. A Chicago injury attorney would be required to prove the following elements:
That the person who caused the accident and injuries owed the claimant a duty of care.

There was a breach of that duty.

The breach of that duty caused the accident and the claimant's injuries.

The claimant suffered damages.
Should an injured claimant fail to prove any one of the above elements, his or her case fails in its entirety.
Comparative Negligence
As per a Chicago injury attorney at the Shea Law Group, the above types of personal injury cases also involve the law of comparative negligence that weighs any negligence by the claimant against any award he or she might receive. For example, a claimant might be determined to be 20% at fault for an accident. On that basis, the claimant's award would be reduced by 20%. In Illinois, if a claimant is determined to be more than 50% at fault for an accident, he or she takes nothing.
There is far too much to risk in pursuing a personal injury claim by yourself. Retain a Chicago injury attorney from the Shea Law Group to represent you on your personal injury claim.