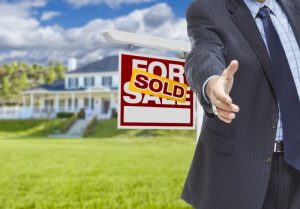 When you purchased your home, you didn't think there would come a time when paying for it is unaffordable for you. But now you're facing home foreclosure.
While it's true that home foreclosure has reached a 13-year low, hundreds of thousands of people are currently facing this dilemma. If you're dealing with threats of foreclosure from your mortgage company, you should take these steps.
Foreclosure isn't something that you should handle without the help of experienced legal counsel. Your mortgage company hires lawyers to protect its interests. You should hire an attorney to protect your interests in your home.
We understand how frightening it can be when you're dealing with foreclosure. The threatening letters and the nagging phone calls from your mortgage company are enough to make you ignore everything.
Resist the urge to hide from your mortgage company. If your goal is to save your home or work out an amicable solution to this problem, you must communicate with your mortgage company.
When you receive a notice of intent for foreclosure, it doesn't necessarily mean that you will lose your home. If you act quickly, you may be able to make an arrangement with the bank to save your home from foreclosure.
Home foreclosure can cause anxiety and stress for many people. During this time, it's not uncommon for homeowners to experience insomnia and headaches. To combat the stress, you should eat a healthy diet, drink water and exercise regularly.
Want to schedule a consultation with an experienced foreclosure attorney Valdosta? Contact Charles Farell Law for assistance. Other services include Chapter 7 and Chapter 13 bankruptcy representation. To learn more about our law firm, visit www.charlesfarrelllaw.com.